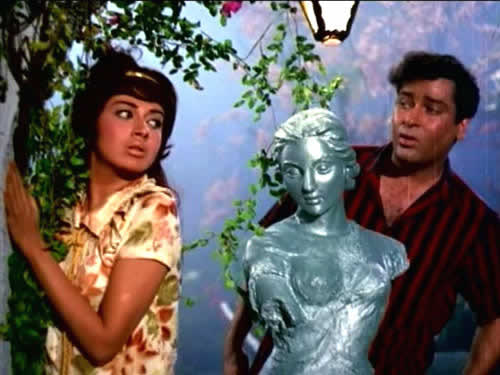 TUMSE ACHHA KAUN HAI
("Who can surpass you?")
1969, Hindi, approx. 170 minutes
Produced and directed by Pramod Chakravorty
Story and screenplay: Sachin Bhowmick; Dialogue: Agha Jani Kashmiri; Music: Shanker – Jaikishan; Lyrics: Hasrat Jaipuri and Rajender Krishan; Cinematography: V. K. Murthy

This stylish and semi-coherent Shammi Kapoor vehicle boasts a memorable Shanker – Jaikishan score dominated by the voice of Mohammed Rafi, as well as beautiful and inventive color-washed camerawork that shows off what Guru Dutt's own cinematographer did to make a living after the great director's demise. Too bad that Guru Dutt's screenwriters weren't pressed into service as well, to cook up something better than a messy, Byzantine plot packed with narrative clichés – albeit spiced up by the antics of comedian Mehmood, some nifty special effects, and occasional bursts of witty dialog (the latter all lost, however, in the subtitles, which are inexcusably dismal in this Yash Raj Films DVD).

Ashok (Shammi Kapoor) is an orphan and struggling "artist" (evidently a poet-singer) who survives by pawning his school medals (cf. Raju in SHRI 420) to support his blind but beatific kid sister Rupa (Jayanthi), who despite her handicap is a fervent devotee of Shiva. Angry with God for all the sufferings inflicted on the duo, her brother is a pragmatic skeptic whose only goal is to amass the small fortune of 15,000 rupees required for the operation (by a doctor recently returned, naturally, from abroad) that can restore Rupa's sight. So when a fabulously wealthy widow, Sarojini Devi (Lalita Pawar), offers to let him name his price for a bizarre assignment, Ashok is sorely tempted. The task is to "reform" her three beautiful but wayward granddaughters. The younger two, Anju and Manju, are in love with worthless freeloaders (one of whom is introduced as an "Indian Elvis," a label sometimes given to Shammi himself) who are only after the family fortune. The eldest, Asha (Babita) is a man-hater who sports mod outfits (suggesting an aggressive, Westernized femininity) and threatens would-be suitors with a shotgun. She has vowed never to marry, despite Grandma's plans to match her with Pran (Pran), the son of her estate manager. Sarojini's worry is that the headstrong girls may go the way of her own twin sister, who entered into a disastrous love-marriage and eventually became a prostitute and alcoholic.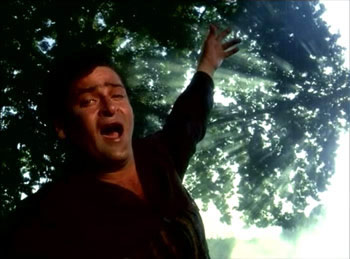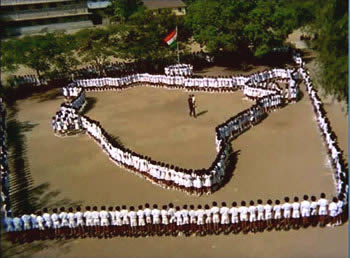 After agreeing to bring the three girls around, Ashok is considerably assisted by Sarojinii's madcap retainer Mahesh (Mehmood), a fast-talking Hyderabadi with an agenda of his own: he wants to marry his girlfriend Sheela, but her parents, themselves divorced, oppose the match because each wants Sheela to marry a boy of their own background – a Sindhi for Mom, a Maratha for Dad. Their constant bickering over ethnic identity prompts Ashok's first song, Ganga meri maa ka naam ("My mother's name is Ganga"; it continues: "My dad's is Himalaya…so decide for yourself, to which region do I belong?") – a rousing patriotic anthem in the Raj Kapoor tradition (cf. Raju's title song in JIS DESH MEIN GANGA BEHTI HAI) that confirms Ashok as a patriotic son-of-the-soil and exponent of (typically Hinduized) national unity. Its standout picturization whisks him off to Kashmir to frolic in fields of saffron-producing purple crocuses and to dip his face ecstatically in glacial streams, brings on floats spotlighting various regions, and ends with him surrounded by hundreds of uniformed schoolchildren forming a living map of India. The final solution to Mahesh's love problem will require an elaborate impersonation by hero and sidekick, dense with ethnic stereotypes and featuring a runaway construction crane.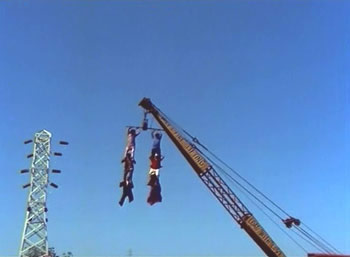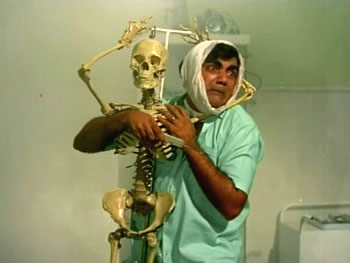 Anju and Manju's wastrel suitors are more easily disposed of through heroic and timely interventions by Ashok, leaving both girls hopelessly in love with him. He himself, however, gradually falls for their tough elder sister, in the course of another elaborate Mahesh-assisted ruse in which he pretends to be a ghost who has loved her through multiple incarnations, celebrated in the romantic balladJanam janam ka saath hai ("a union of birth after birth"). The inevitable taming of the shrew is signaled by the duet Rangat teri soorat si("the charm of your face") (and by Asha's permanent costume switch into demure saris), and the lovers are again whisked off to Kashmir for the rollicking lovesong Kabhi hamne nahin socha tha ("I never imagined," which has the film's title as its refrain), featuring Shammi's trademark orgasmic gyrations and "junglee" yell. But there is still the problem of Asha's planned marriage to Pran, who turns out to be an evil ex-con who not only seeks to purloin the family fortune but who manages to rape Ashok's blind sister Rupa into the bargain. This leads to clichéd plot twists galore: an apparent suicide, a near-fatal fall down a flight of stairs, substitution of the evil twin sister for the virtuous Sarojini, multiple attempted murders, several miraculous operations, and Ashok's anger at and final reconciliation with both God and employer.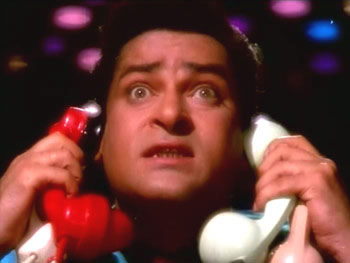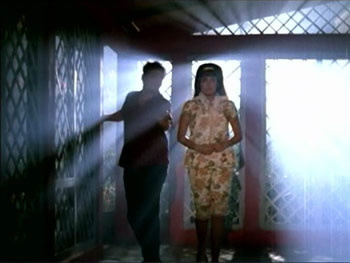 It's all a bit much, but of course, that's the idea. The point here is to give Shammi plenty of opportunities to show off every facet of hisfilmi hero persona: wild and tender lover, trendy world class playboy (showcased in the rock-beat cabaret number Kisko pyaar karoonn?– "Whom should I love?"), adoring and protective brother, moralist and family-values advocate, and, above all, cent-per-cent Hindustani. Though this is all routine stuff, Murthy's gorgeous camerawork (plus some cool trick photography by Babu Bhai Mistry) and Shanker – Jaikishan's catchy score lift this film above average.

[I've already noted the below-average subtitles in the Yash Raj DVD release; on the other hand, the image quality gets an A+. So Murthy's artistry, at least, can be fully savored.]